Lassi Salt, Rose, Mango, Sweet Originated in the Northern region of Punjab.
read more
It is sometimes even served in a pitcher after a multiple course meal. This drink is a favorite summer cooler almost everywhere in India. Lassi is a blend of yogurt, water, spices, and sometimes fruit.
show less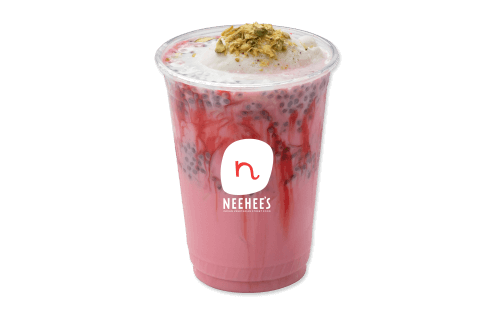 Falooda
The origin of Falooda was in Persia and was…
read more
introduced to India by many Muslim merchants and the Mughal dynasty
 that settled in India. Its consistency is like a thick milkshake and consists of milk, vanilla ice cream, vermicelli, basil seeds, rose syrup and pistachios.

show less
Sugar Cane Juice
Fresh juice pressed from sugar canes with a …
read more
slice of lime and ginger. Extremely popular as a summer refreshment.
You will find vendors taking their carts around and selling freshly pressed juice all around the cities in India.

show less