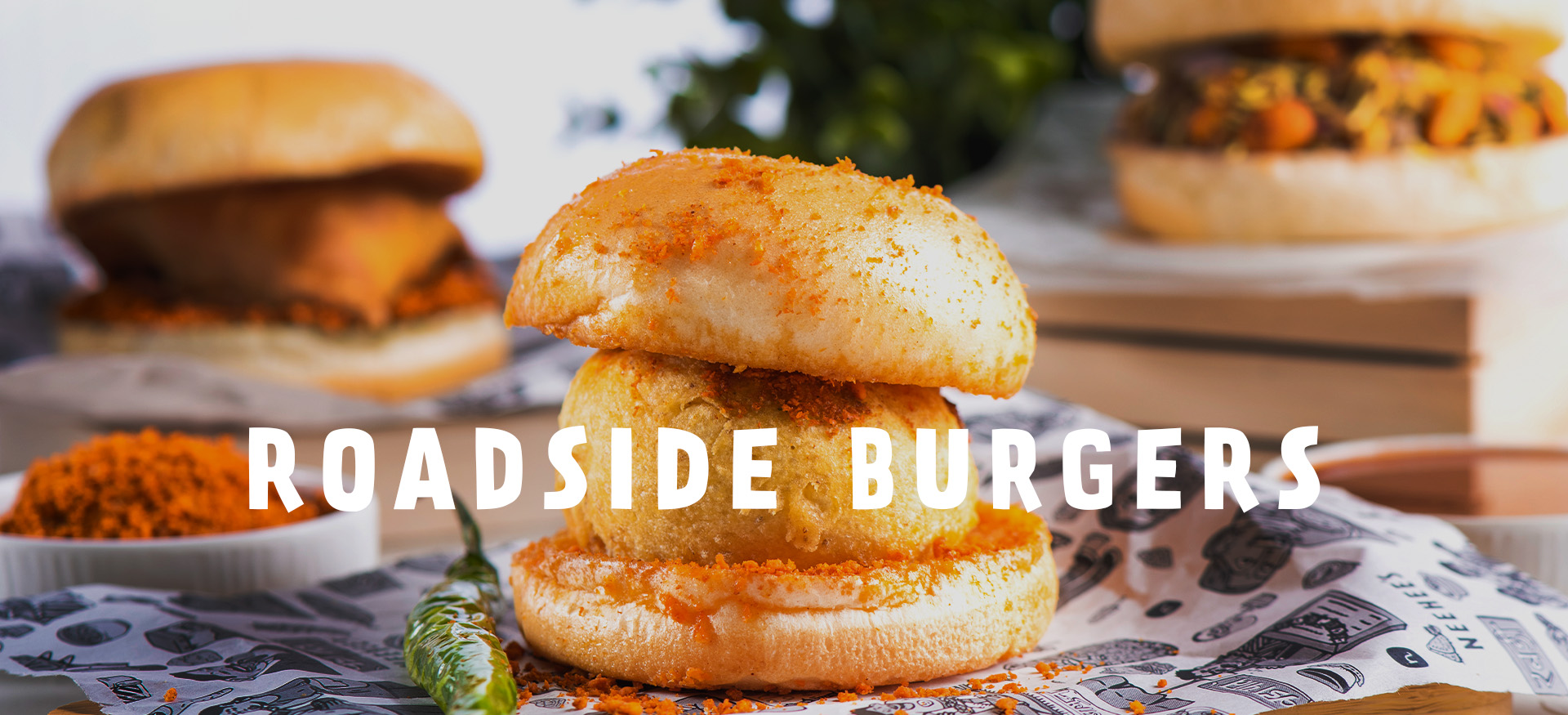 Vada Pav is a popular spicy fast food dish native to the Indian state of Maharashtra and originated in the city of Mumbai.
read more
It consists of a vada (potato fritter) used as a patty between pav (unsweetened buns). It is one of the most famous dishes and found everywhere from railway platforms to restaurants. And since then, there have been abundant variations of these roadside burgers.
show less
Garlic Butter Vada Pav
Spiced potato dumpling, mashed between two buns with the…
read more
dry vada pav masala.
show less


Samosa Pav
The equally famous brother of the Vada Pav is the Samosa Pav….
read more
Our delicious signature samosas – mashed potato and peas filled in the triangle pastry sheet and deep-fried, served between a pav spread with mint-cilantro chutney, tamarind chutney, garlic chutney, and our signature peanut masala.
show less


Aloo Tikki Burger
Inspired by some American fast food, this is our take on a…
read more
vegetarian burger! Our signature vegetable patty with slices of onions and tomato served between pav spread with mint-cilantro chutney, ketchup topped with American cheddar cheese with a side of potato chips.
show less


Dabeli
This spicy snack originated from the Kutch …
read more
region of
Gujarat.
A slightly different version of the Vada Pav where the potato mix is sweet and spicy and is pressed between the pav. Potato mix, peanuts, onions, sev (fried gram flour vermicelli) served between a pav spread with tamarind chutney and garlic chutney.

show less