Sandwiches are a massive part of Indian Street food culture unlike common perception. What really makes them different is the spices and the sauces.
read more
All of these vegetarian sandwiches are brimming with flavor and are always either grilled or toasted. These sandwiches are now available roadside, at fast food joints, and even in restaurants.
There are vegan options for the sandwiches.
These sandwiches are never dry – they are always accompanied by some spicy chutney and are always toasted in butter. These sandwiches and Indian burgers have now become an integral part of the culture in India. All of NeeHee's sandwiches are grilled with 3 slices of bread.
show less
Bombay Veggie Grill
This famous sandwich was contrived on the streets of Mumbai…
read more
previously known as Bombay. You can be in any part of this city and you will find, as they commonly say, a 'sandwich-wala' (vendor who prepares and sells sandwiches). This sandwich has an exquisite flavor combining several vegetables, the spicy chutney and sweet and tangy ketchup. Boiled potatoes, beet, cucumber, tomato, green chutney, ketchup and topped with mozzarella cheese.
show less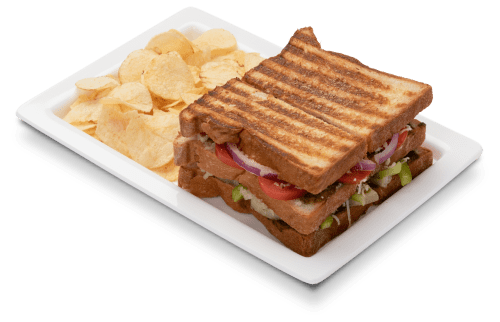 Mumbai College Grill
Yes, there is a special version of grilled sandwiches that originated…
read more
in college cafeterias in Mumbai. It is spicy and adventurous just like enthusiastic college kids! Onions, tomato, green bell peppers, potato, mint-cilantro chutney, spices, and mozzarella cheese.
show less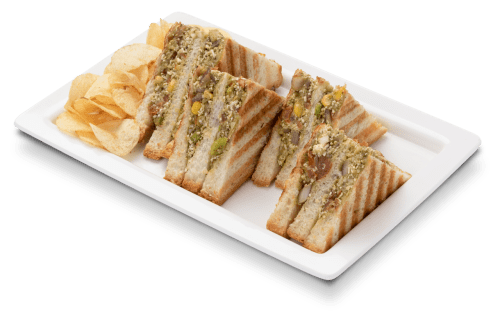 Paneer Veggie Grill
Shredded paneer, corn kernels and chopped veggies mixed with spicy…
read more
sandwich chutney and mozzarella cheese.
show less